Discover Trackkarma, the best tool to manage your roller derby league
Managing a league can be complicated. Between the data lost in spreadsheets and the information scattered on social networks, communication between members is not always easy.
With Trackkarma, we provide a powerful and intuitive application to eliminate these inconveniences and help you manage your league without the fuss.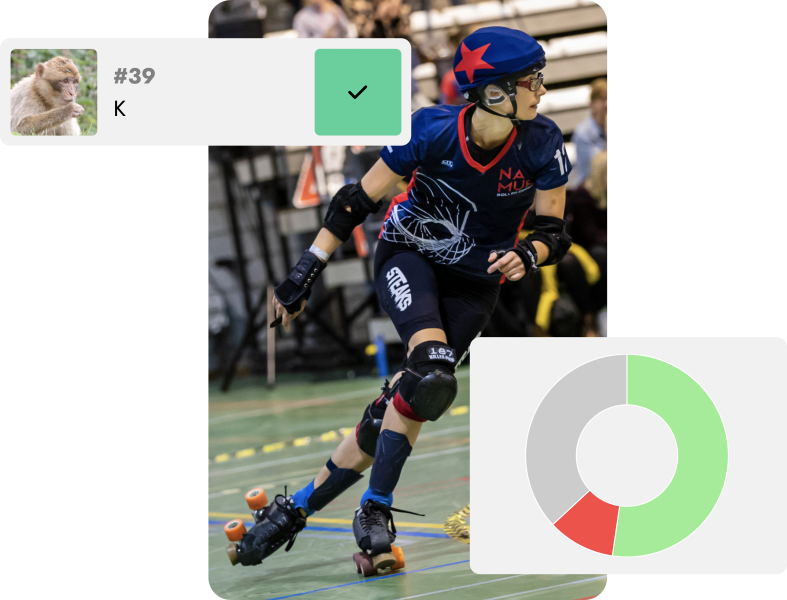 Powerful yet easy to use
Developed by and for the derby community, Trackkarma aims to be as complete as possible while being accessible to anyone. The many features have been designed to be easily usable thanks to an intuitive and refined interface, accessible on computers, tablets and smartphones.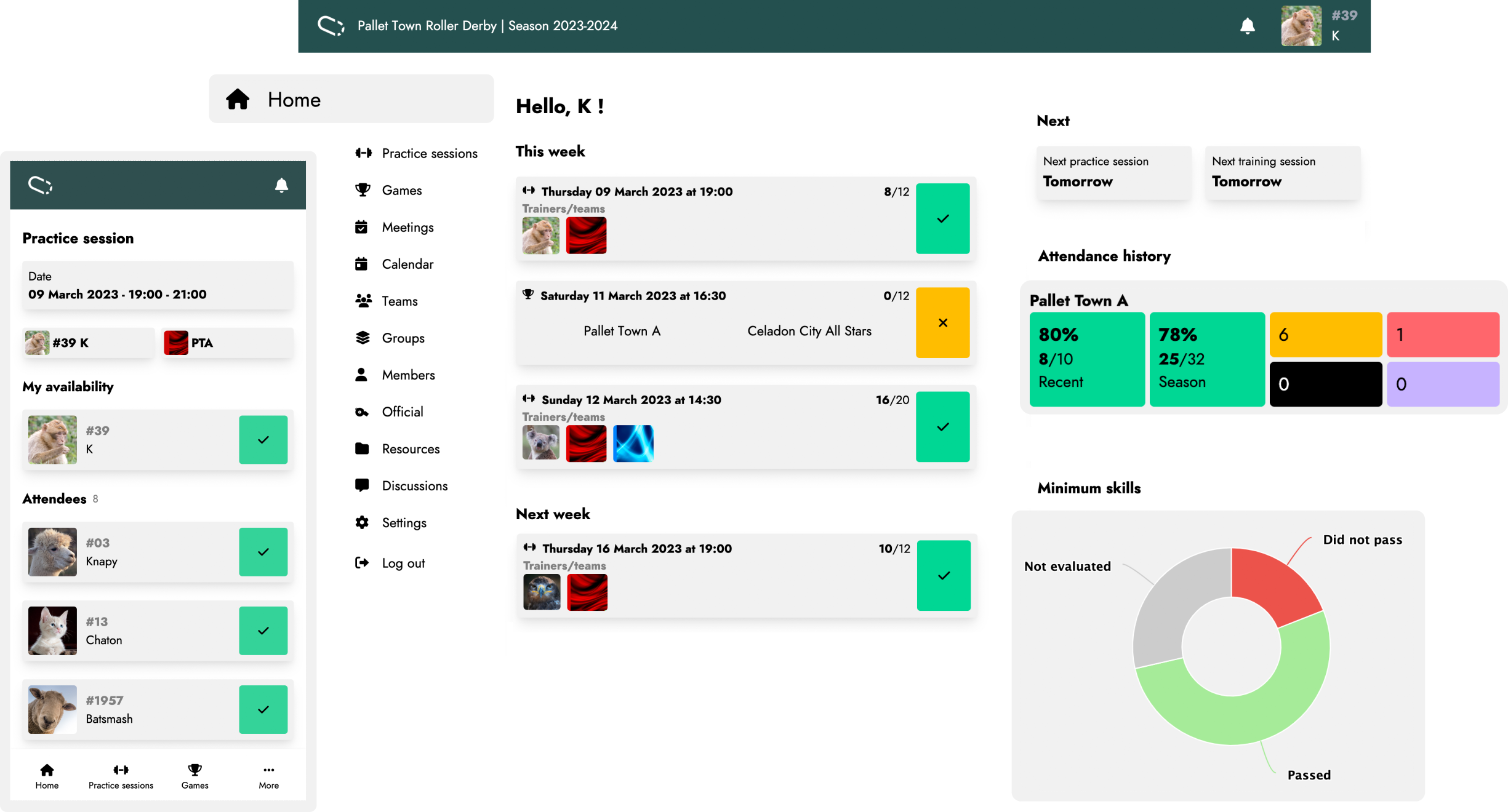 Practice sessions
Training is the basis of the life of your league, but monitoring each member is sometimes complicated. Simplify their management and eliminate inconvenience thanks to Trackkarma and its advanced features:
Create single and recurring sessions
Individual and team attendance tracking
Program preparation by trainers
Calculation of minimum attendance rate required
Charts and summaries of attendance for the season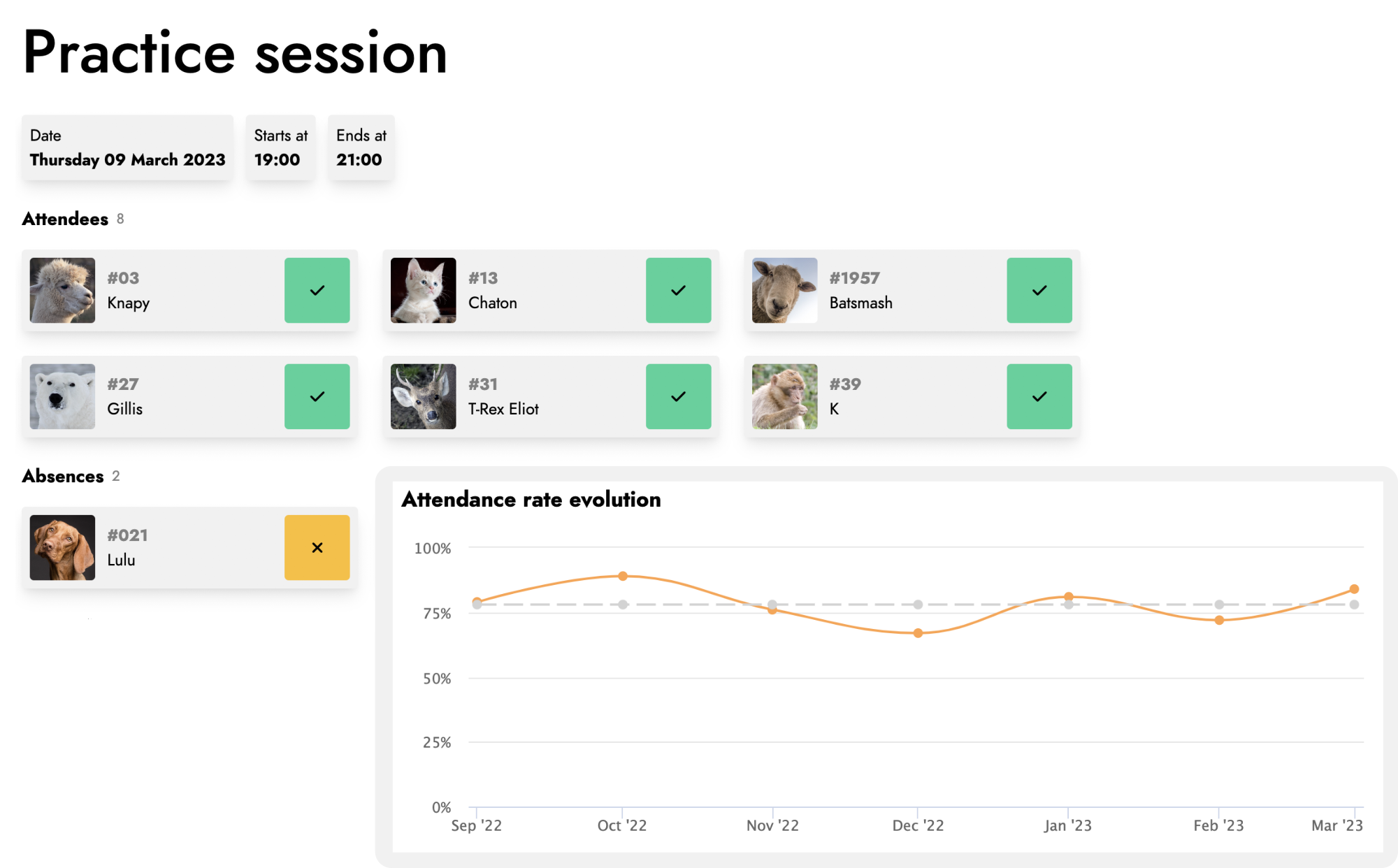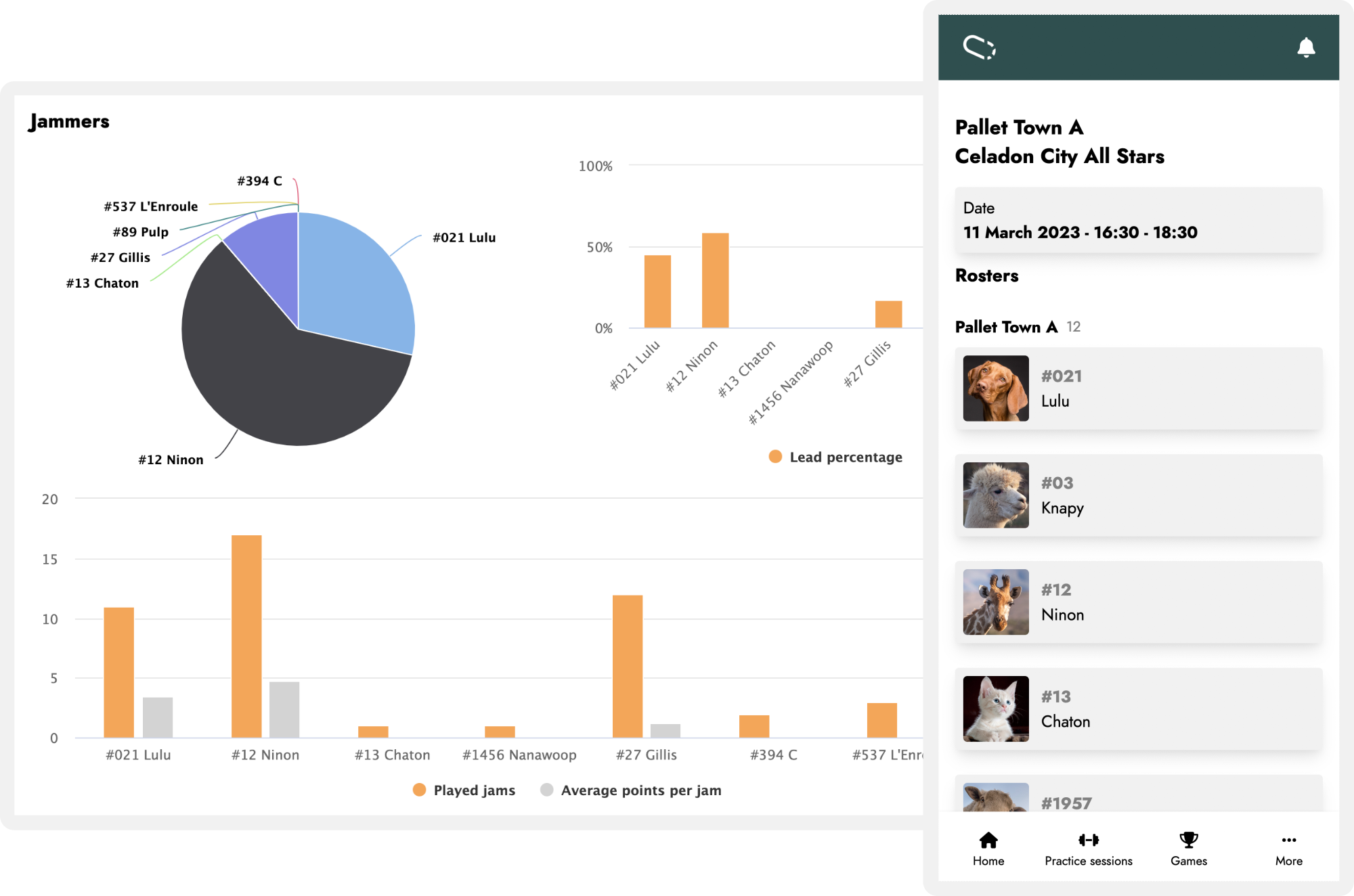 Games
The organization of games requires quite substantial logistical work. This is sometimes complicated by difficult communication and the scattering of relevant documents and information. Trackkarma makes it all very easy, while offering innovative features!
All practical information gathered in one place
Availability request and attendance calculation
Creation and export of rosters
Creation of the game officials crew among the officials of your league or by inviting external officials
Import of WFTDA Stasbooks and graphical visualization of game statistics
Minimum skills
The career of roller derby players necessarily begins with learning basic skills. These minimum skills are an essential prerequisite to guarantee a good preparation for the competition. Trackkarma offers several tools to assist in this learning.
List of skills required to be assessed
Skill achievement tracking charts
Summary of the evolution of skills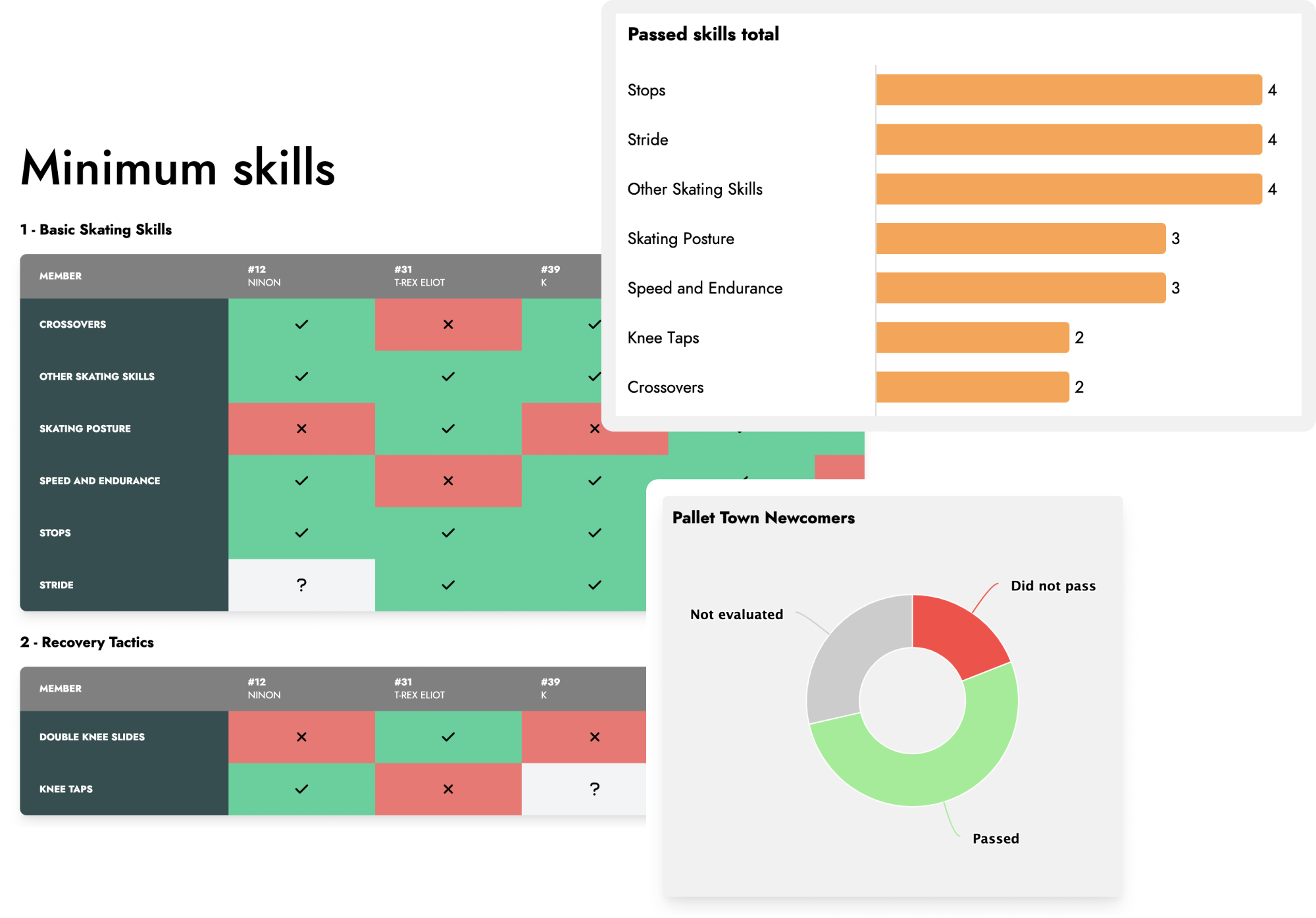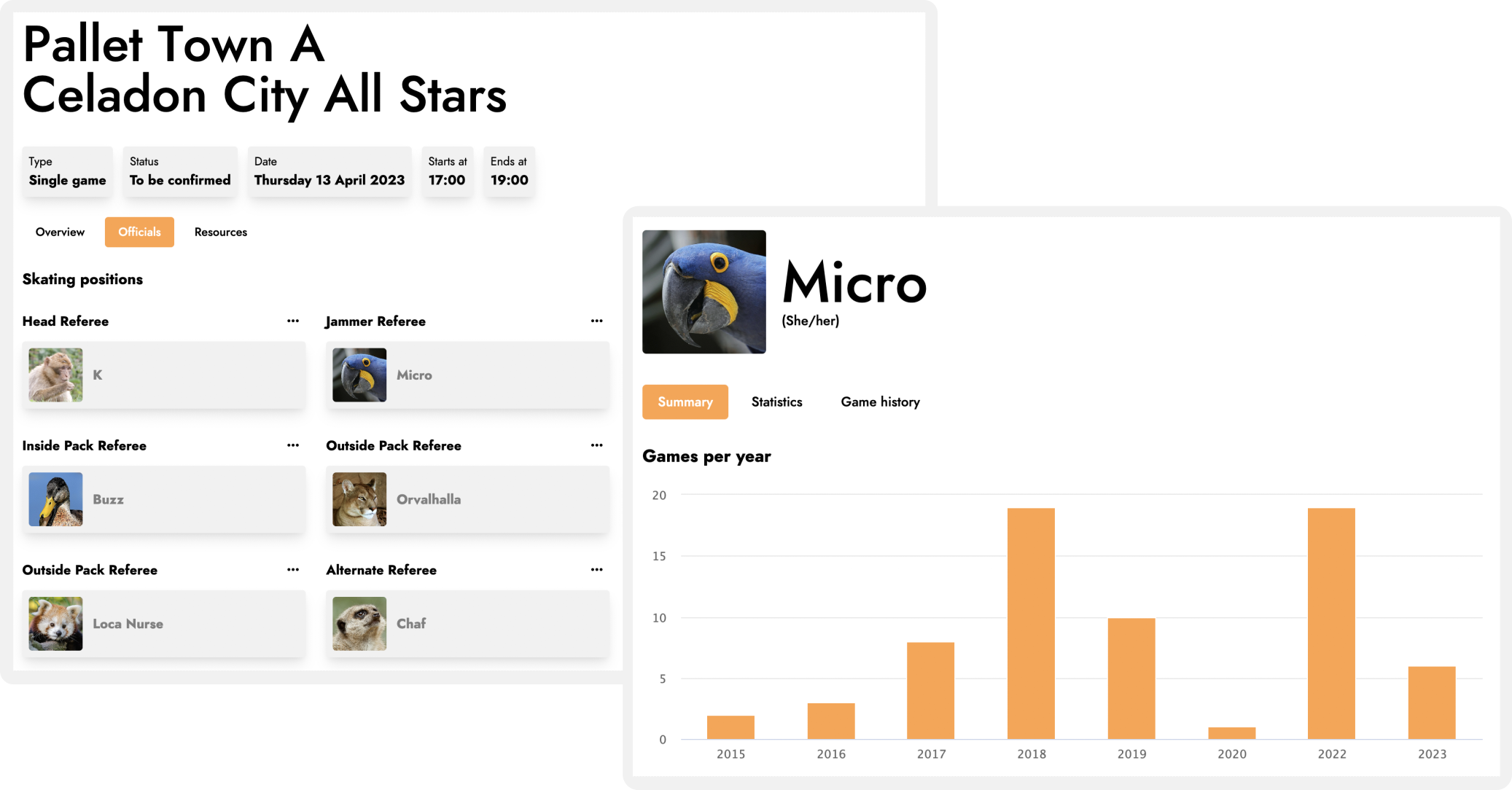 Officials
Officials are essential to the practice of roller derby. Trackkarma provides a series of advanced tools to simplify the practice of reffing inside and outside your league.
Creation of officials crews per game
Communication
Sharing information between league members is not always easy. Between the messages exchanged on social networks and the documents shared in a hazardous way, it is easy to miss crucial communications. Trackkarma eliminates all these worries!
Centralization and sharing of documents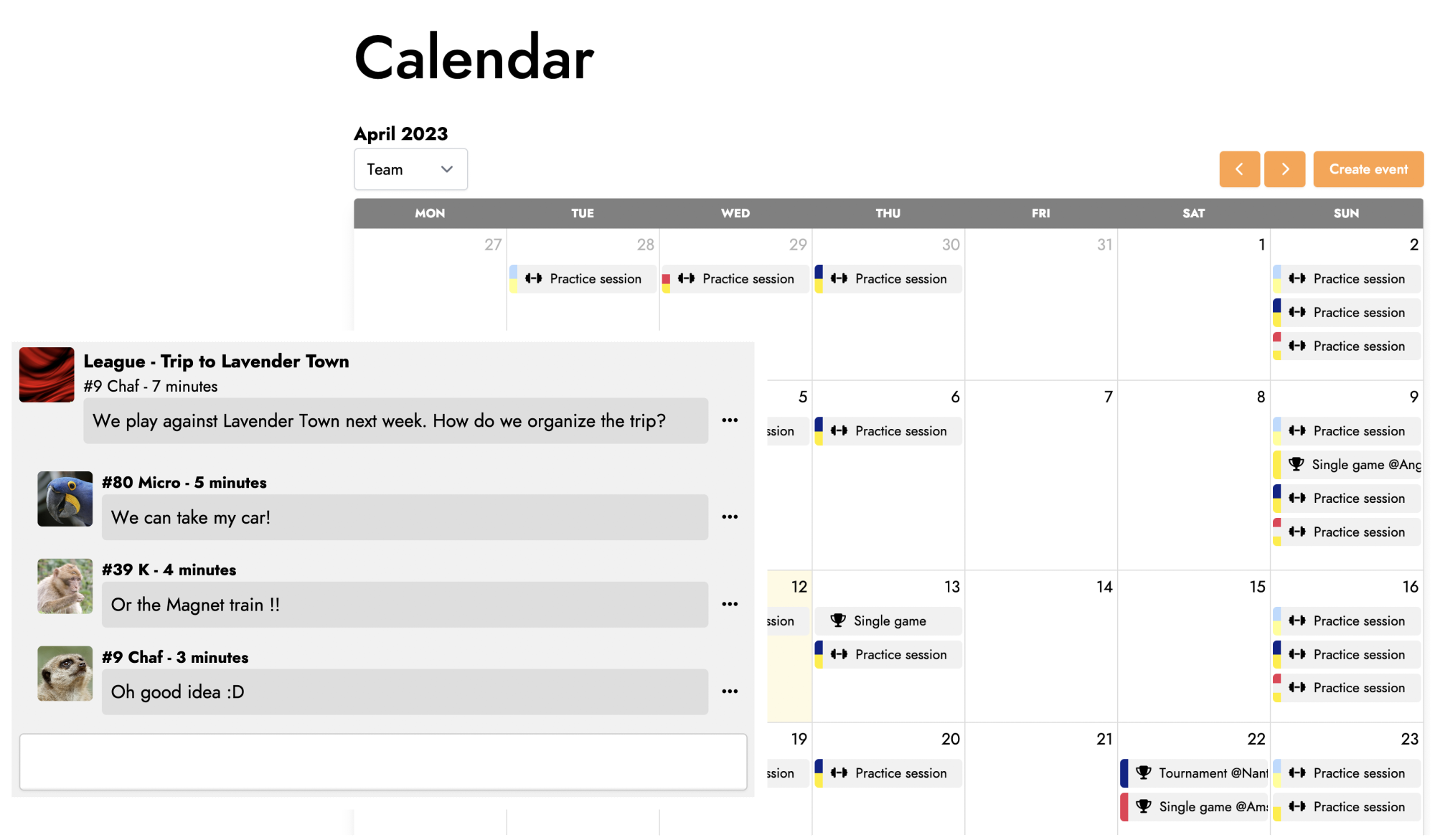 Trackkarma is free !
We saved the best for last: Trackkarma is completely free! You can use it without limit of use, whether in terms of the number of invited members, teams or practice sessions.
Join us
Not convinced yet? Simply create an account and test Trackkarma for yourself! You will then be able to discover why hundreds of users have chosen to simplify the life of their league.